May 1st, 2021 from 1pm – 9pm
Tickets for the 2021 Shadow Bay Beltane & Celtic Festival will be available soon. Tickets will also be available (cash only) at the gate.
We are looking for vendors to fill our village and artisan area. We accept hand made items and fresh herb and flower vendors. Please fill out the vendor form below.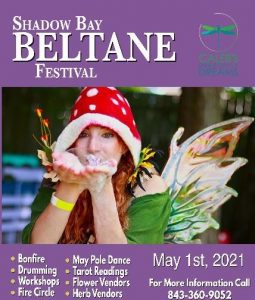 If you have any questions please contact us here »